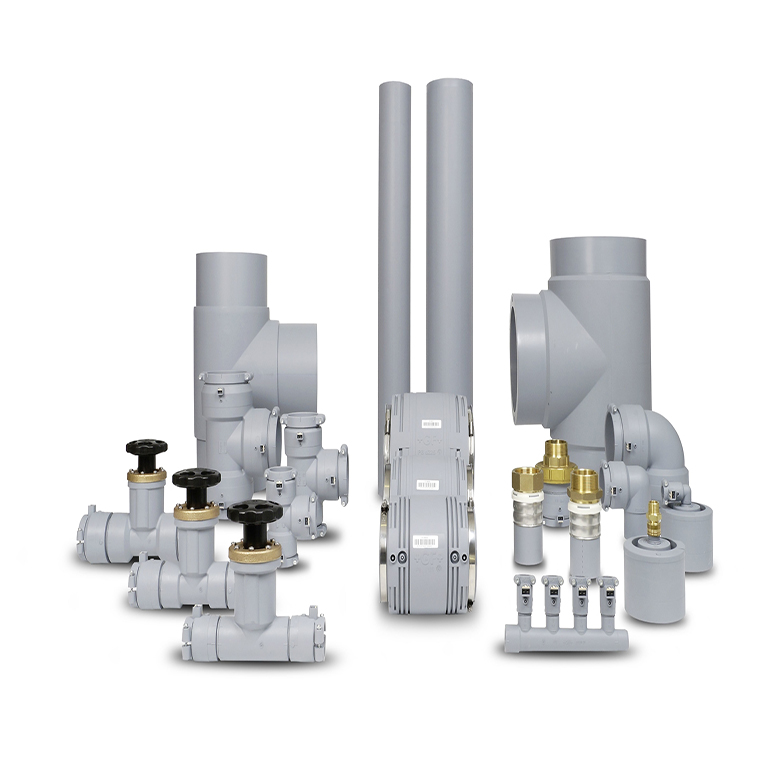 PB – Polybutylene
Polybutene has an excellent performance at higher temperatures and is ideal for hot and cold water systems, in addition to its capabilities for cooling water and compressed air.
Polybutylene is also very flexible and therefore lends itself to installations in buildings/situations with curved designs such as modern architecture and ships. Polybutylene pipe can also be coiled and is easily transported proving ideal for pre-fabricated sections especially long horizontal or vertical pipework runs.
B&D offers GF Instaflex  Polybutylene pipework system.